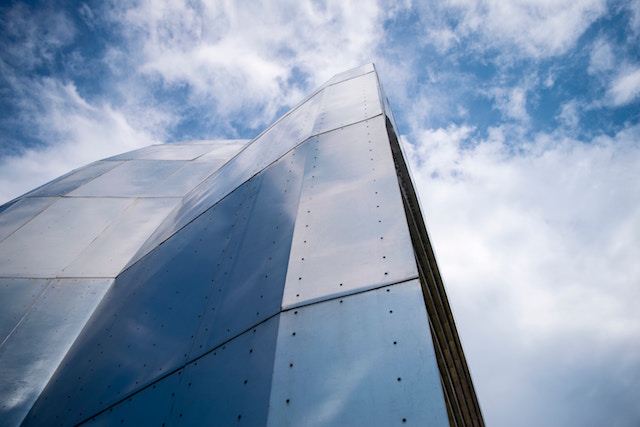 There are so many building materials out there, how can you be sure you're choosing the correct one for your project? Unfortunately, we can't tell you every perfect material to use, but we can provide you with the information to make an informed decision. Steel buildings offer an unsurpassed amount of design freedom, while also providing a lower cost solution that is environmentally sustainable.
Steel is versatile
With steel, whether you are building a factory, an airplane hangar, or anything else imaginable, buildings are versatile and customizable. You choose the look, feel and finishes and we can create the building to fit your dream. Steel buildings are customizable with any windows, doors and exterior finish options on the market. The versatility of steel rings true for the with saying, "if you can dream it, we can build it."
Steel is strong
The resiliency of steel makes it perfect for environments that may cause wear in other materials. Steel can withstand termites, fire, rust and rot. That's the kind of building material that will literally stand the test of time. You can be confident your building will stand strong through a wide range of natural and man-made disasters. Steel buildings are so tough that their ductile and flexible nature lead them to be a popular choice when building in earthquake prone regions.
Steel is environmentally sustainable
When thinking about a building material that won't cause harm to the environment, steel should always be considered. Building with steel is gentle on the environment, because steel is typically made partially out of recycled product. One of the reasons for this is it is often manufactured specially to order. Additionally, there is very little waste during the manufacturing process.
Steel is economical
We all know that budget is a huge consideration on any job and for any customer. Building in steel is a cost-effective decision for your next project, largely due to the fact that we manufacture each building specially to order, eliminating waste. Any manufacturer should make sure the price of the building is right to make sure the customer is getting a fair price for a high-quality product.
Steel Leads
We have a large number of clients currently looking for steel products. If you are in the market for new steel leads, you are in luck. We have affordable, quality lead buying packages that will ensure you find the right customers and sell more products. Find out more how our steel leads can help grow your business!